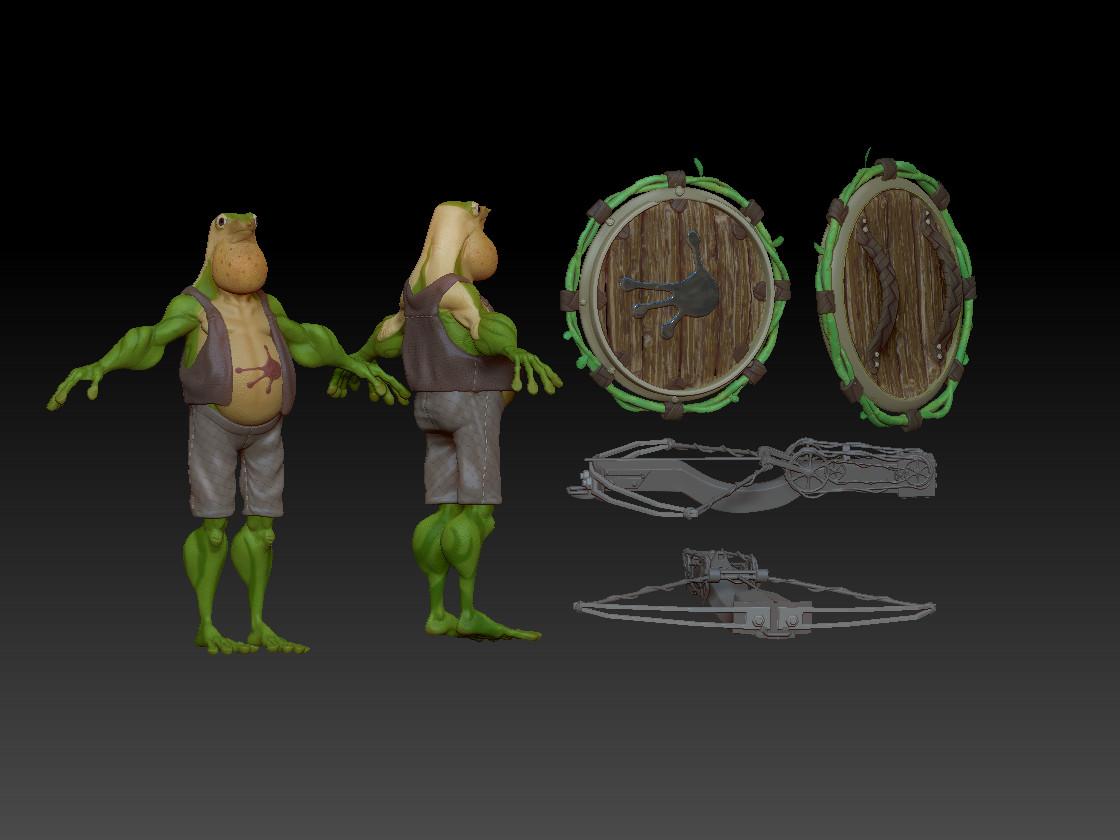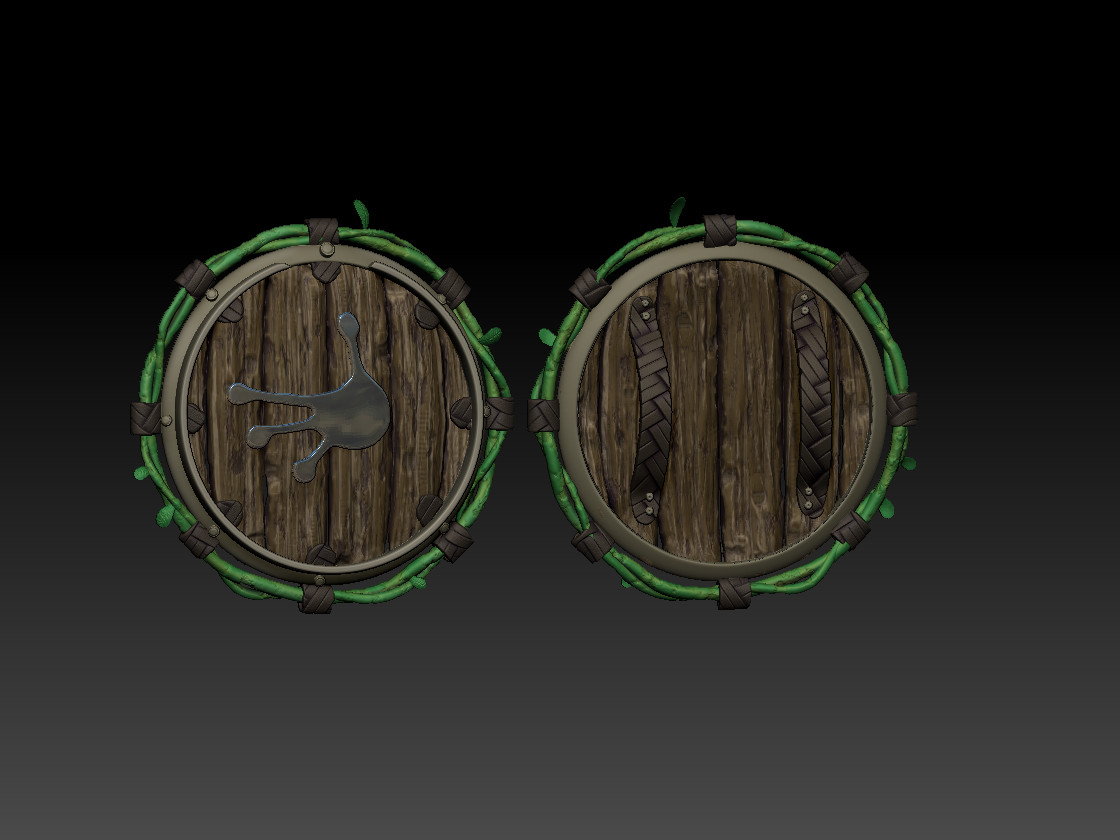 Soooo pooolyyypaaaaiiintiiiiing!!!!!!!!! 
There's only left to do the goddamn crossbow, and posing for the render on keyshot!
And yeah, i puted an extre image just for the shield, 'cuase I mean, look at that wood... It's just gorgeousasdfhg.......
Hope you liking it as much as I do, and if you want to see the process, just get sure to chechk this out: https://www.twitch.tv/alexaznar
And see ya!